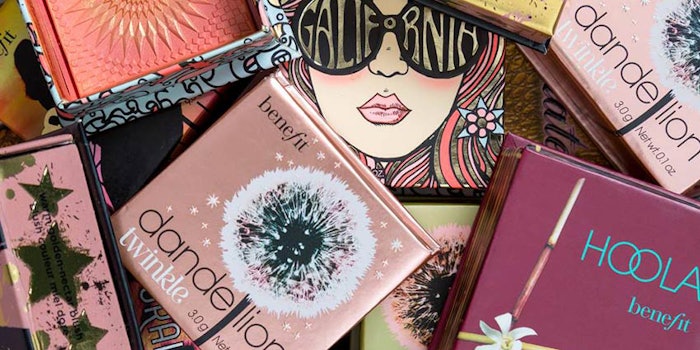 Jean Ann Ford, co-founder of Benefit Cosmetics, has passed away. She was 71 years old.
Ford, who succumbed to cancer, is survived by her identical twin sister and Benefit co-founder Jane Ford; daughters Maggie Ford Danielson and Ann Ford Danielson; and four grandchildren, reports the San Francisco Chronicle.
"Makeup was her conduit for connection. She created her own world in which fun, sass and friendship was the currency," Maggie Ford Danielson wrote in an email. "She said to me once, 'A Benefit product is like a mystery, and you have to buy the product to figure out the answer.' She loved the art of the smile."
Ford is credited with coming up with the names and stories behind some of the brand's most popular products, including the Boi-ing concealer and Hoola matte bronzer. In 1997, she and sister Jane sold a controlling stake in the company to LVMH.
Daughter Ann Ford Danielson stated in an email: "She spent her whole life creating a world where women could find joy and happiness in themselves. She truly believed when you make someone look good and feel good, they will be good. ... She was the best woman I will ever know."