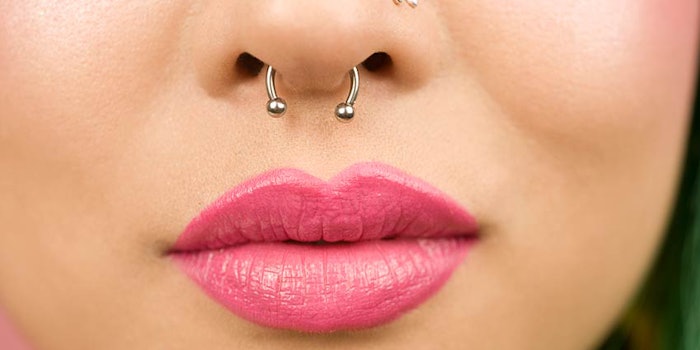 Move over gloss, there's a new lip product in town—and it's light, airy and ready to stick with consumers through thick and thin (or at least through lunch).
After racking up roughly $350 million in sales in 2018, the global lip powder market is set to grow at a CAGR of 6% over the next eight years, reports Future Market Insights.
Related: Not Just Lip Service: QVC Asks Women How They Really Feel About Lipstick
Often infused with hydrating oils and vitamin E, lip powders are most popular in APEJ (Asia-Pacific excluding Japan) and are continuing to gain traction due to attributes like smooth texture and long-lasting color.
Currently, the product is available in two forms, palettes and pens. Palettes, which currently account for more than 55% of total sales, are set to remain the strongest selling category (the report cites convenience as the driver of the format's dominance).
Potential growth restraints include fear of exposing flaws in the lip texture, the application process (referred to as "gaudy" by several consumers) and the fact that the product has "yet to completely enter the comfort zone of a majority of women's cosmetic regime."