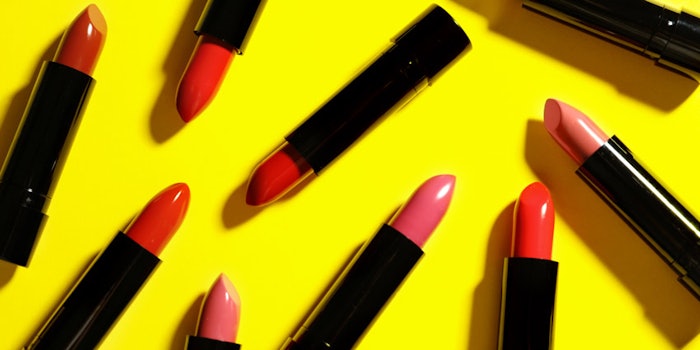 Tribe Dynamics has announced the 10 cosmetics brands with the most earned media value (EMV) during February 2019. 
Earned media value is Tribe Dynamics' proprietary metric for quantifying the estimated value of consumer engagement with digital earned media.
February's Top 10 Cosmetics Brands 
Anastasia Beverly Hills' EMV decreased by 7% MoM to reach $84 million;
Morphe's EMV decreased by 4% MoM to reach $70.1 million;
Huda Beauty's EMV increased by 1% MoM to reach $66.6 million;
MAC's EMV decreased by 6% MoM to reach $58 million;
Benefit's EMV decreased by 9% MoM to reach $51 million;
Too Faced's EMV decreased by 2% MoM to reach $50 million;
ColourPop's EMV decreased by 3% MoM to reach $47.78 million;
Fenty Beauty's EMV decreased by 20% MoM to reach $44.8 million;
NYX Professional Makeup's EMV decreased by 13% MoM to reach $43 million; and 
Urban Decay's EMV decreased by 2% MoM to reach $39 million.
Nine out of the 10 brands saw a decrease in EMV during February. In its 5th Annual Color Cosmetics Study, TAB Analytics found buyers' overall level of reliance on social media declined in 2018 compared to 2017, meaning shoppers are not turning to multiple social media platforms for information regarding cosmetics. This shift in consumer attitudes toward social media may have an impact on brands' EMV during 2019 as well.