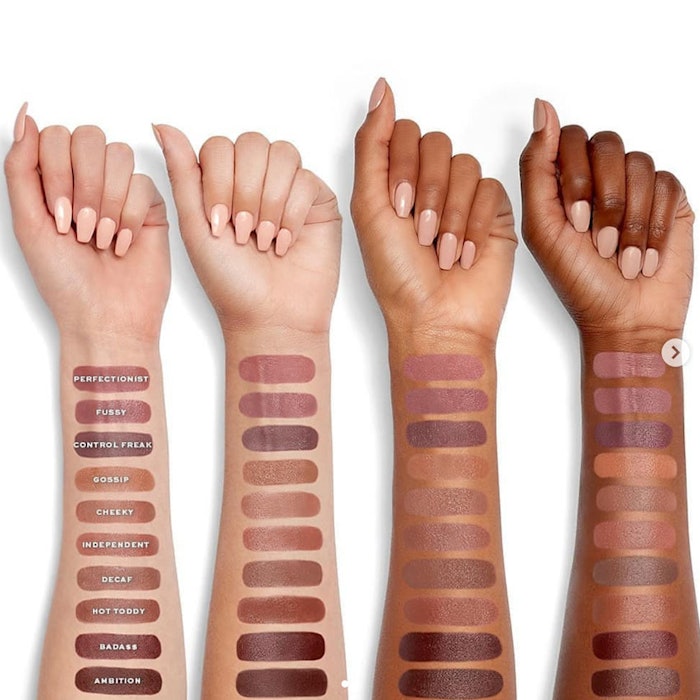 YouTube beauty guru Jaclyn Hill has announced the launch of Jaclyn Cosmetics. 
Launching on May 30, 2019, Jaclyn Cosmetics will debut So Rich Lipsticks, a collection of 20 lipsticks in various nude shades. 
According to Hill's YouTube video, "These lipsticks are created with a blend of murumuru butter, shea butter and mango butter. They are also infused with sunflower seed oil that helps give my formula the creamy, moisturizing feel. It also contains collagen and a custom blend of fragrance that kind of smells like vanilla butter cake."
The Details
Single lipsticks retail for  $18

Lipstick trios retail for $49

The Power Nudes Collection retails for $295
Trios include:
Nude Mood: Nude AF, Amazeballs, Obsessed
Nude Moment: That Girl, Sofia, Perfectionist
Nude Tease: Fussy, Control Freak, Hot Toddy
Magni-nude: Ambition, Independent, Bada$$