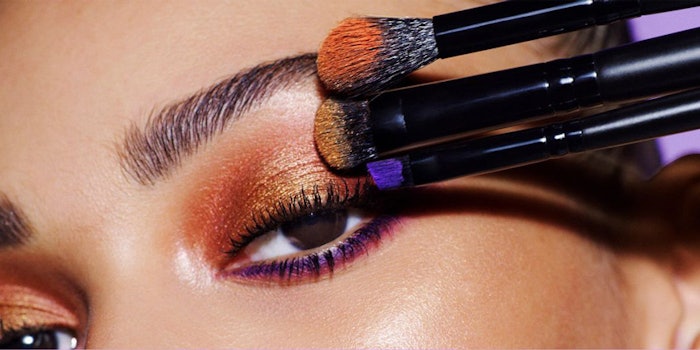 e.l.f. Cosmetics recruited integrated branding agency Case to create a "recharged brand direction with an energizing and diverse perspective on beauty."
According to e.l.f., it needed a campaign that would cut through an increasingly noisy, crowded and competitive beauty space. The collaboration with Case resulted in a video-driven digital campaign comprising photography and collaborations with influencers, including Raye Boyce @itsmyrayeraye (1.5M followers) and Ryan Potter @ryanbpotter (362K followers).
Enoch Palmer, founding partner and creative director, Case, explained, "We knew we had to create a digital campaign that would be ownable, stoppable and memorable and that we needed to be clever about how we activated it through the right influencers.
"We wanted to celebrate the e.l.f.ing amazing feeling consumers have when they discover, use and share e.l.f., but also communicate the fact that e.l.f. is vegan, cruelty-free and accessible to everyone, as well as cement the message that the products really are the best of beauty, for every eye, lip and face."
e.l.f.isms 
The campaign is reportedly centered around "e.l.f.isms" meant to communicate the brand's key messages.
Examples include:
e.l.f. control—when you can have it all
why the e.l.f. not—be extra without paying extra
e.l.f. respect—the feeling when you learn e.l.f. is vegan and cruelty-free
can't keep my hands to my e.l.f.—when love means sharing your e.l.f. (products)
The campaign is set to launch in July 2019.