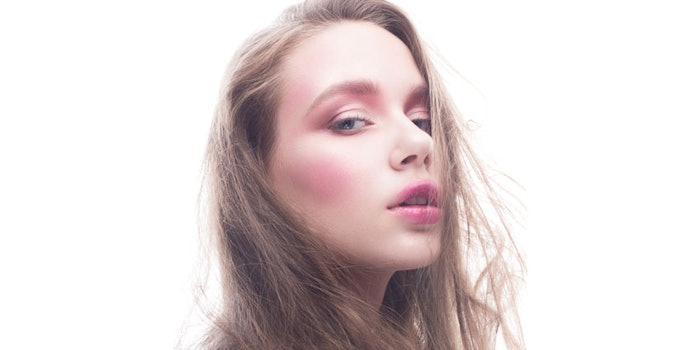 Makeup sales may be in a bit of a slump, but don't count out the category just yet. 
According to WGSN, "success in the color cosmetics category will come for those brands that innovate beyond the traditional boundaries of makeup and borrow from skin care."
One such example is cheek colors and palettes. Predictions for A/W 21/22 products include bright, hyper-saturated pigments meant to "make an impact on digital platforms as much as in real life." WGSN encourages brands to create palettes that coincide with eyeshadow hues and incorporate skin care benefits for an instant glow. 
In the article "Forecast A/W 21/22: Cheeks—Colour & Texture," highlights six trends that brands can embrace when creating blusher and cheek palettes.
As consumers become more experimental with color, brands are encouraged to make products stand out with super-bright, color-clashing palettes. 

For a commercial appeal in the mass market, brands can develop palettes of three "harmonious" shades of similar orange or blush pink tones. 

Brands will want to offer consumers Instagram-ready pastel hues by dialing up the saturation for bolder makeup looks. 
Brands that incorporate skin care ingredients and plant-based extracts into blushers may provide products with "enhanced performance and function."
Beauty consumers are looking for sensorial experiences when it comes to their daily routines. WGSN suggests "using t

ransformative textures and color-changing pigments that adapt to the individual's pH levels or the climate/environment for the party season."

Brands looking to up the sustainability of their product should utilize trans-seasonal tones, i.e., combine best-selling summer hues with winter shades. 
For the full report, please visit www.wgsn.com.