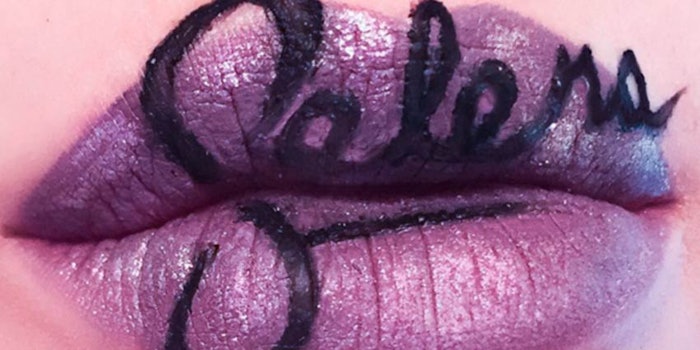 MAC has thrown a huge party in Corpus Christi, Texas, the hometown of the late iconic singer, Selena, to celebrate the launch of its latest collection, #MACSelena. But the launch is about more than paying tribute to a cultural star, it's about connecting with Latinas.
As author Aleena Astorga Roeschley (Communicus) noted last year, Hispanics are projected to comprise 22% of the U.S. population within the next 15 years. Many of these consumers are young, enthusiastic beauty consumers. And brands are eager to connect with them, authentically.
MAC seems to have done the trick.
As Arianna Davis wrote in Refinery 29 (bolding ours), "[W]hen MAC officially announced that they were releasing a collection to honor Selena this year, I was relieved that the promos showed Selena in her true, proudly Latina element: Red lips, dark brows, caramel skin popping. (No doubt this was in part thanks to her sister, Suzette, who worked with the brand to dream up the collection.) There is no whitewashing here; the eyeshadows, blush, mascara, eyeliner, gloss, and lipstick shades are not only products Selena would have likely worn herself, they're also products Latinas will look great in. This isn't a line that masks who we are; it enhances it.
The line comprises eye shadow in shades such as Missing My Baby, lipstick in shades such as Como La Flor, a Powder Blush Duo/Techno Cumbia, Opulash mascara and more. Perhaps unsurprisingly, the collection is sold out on the brand's site.
The line is available at Macys.com, Dillards.com, Nordstrom.com, Bloomingdales.com, Belk.com, Saks.com and TheBay.com. #MACSelena will also be available wherever M·A·C is sold in the United States and in select stores in Canada beginning on Thursday, October 6.
#MACSelena will launch internationally later this month.