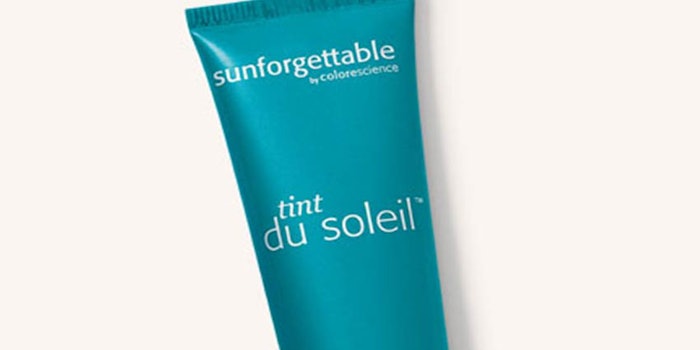 Colorescience recently expanded its reach to spas, retail and digital channels, and will continue to do so in the new year.
Ulta Beauty will carry several Colorscience SKUs, including Sunforgettable Brush-on Sunscreen SPF 30 and 50, 3-in-1 Skin Perfecting Primers, Tint du Soleil Whipped Foundation and the Mineral Corrector Palette.
"As Colorescience continues to build its multi-channel retail approach we are thrilled to be aligning with Ulta Beauty, a premier beauty retailer, which excels at providing consumers nationwide with the best in cosmetics and skin care," said Colorescience VP of retail, Julie Garza.
"Partnering with Ulta Beauty allows us to reach new consumers in our mission of enhancing natural beauty today while protecting your skin for tomorrow," said Colorescience CEO, Mary Fisher.
"Colorescience is a welcome addition to Ulta Beauty's online assortment, and an ideal way for us to introduce more of our guests to this dermatologist trusted collection," said Tara Simon, senior vice president of prestige merchandising at Ulta Beauty. "Launching Colorescience on Ulta.com reflects our on-going dedication to providing the best in skincare innovation."