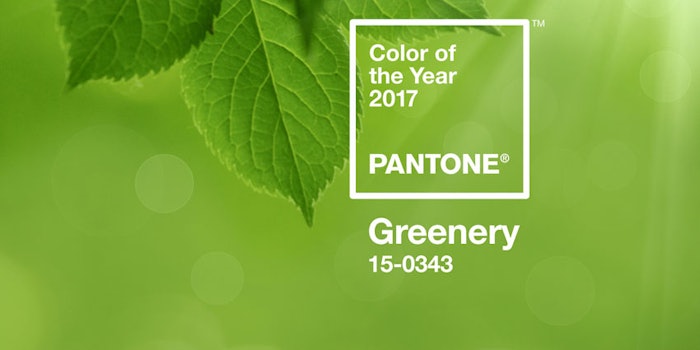 Pantone has announced the Color of the Year 2017, which according to the company "is a fresh and zesty yellow-green shade" they named, Greenery.
In the past few years Pantone has drawn a lot of inspiration from nature when it came to selecting each year's color and this year is no exception. Past choices have included 2013's Radiant Orchid, 2012's Tangerine Tango and 2011's Honeysuckle.
Recent Color of the Year selections have included 2015's Marsala, which evoked robust earthiness, and 2016's Serenity and Rose Quartz, which delivered a toned-down palette focused on harmony, "tranquility and inner peace."
Pantone explained on their website that this specific color was chosen as next year'choice because it is a "color snapshot of what we see taking place in our global culture."
Leatrice Eisemen, executive director of the Pantone Color Institute was quoted in a press release on the company's website as saying, "While Serenity and Rose Quartz, the Pantone Color of the Year 2016, expressed the need for harmony in a chaotic world, Greenery bursts forth in 2017 to provide us with the hope we collectively yearn for amid a complex social and political landscape. Satisfying our growing desire to rejuvenate, revitalize and unite, Greenery symbolizes the reconnection we seek with nature, one another and a larger purpose."
For full detail please visit: pantone.com