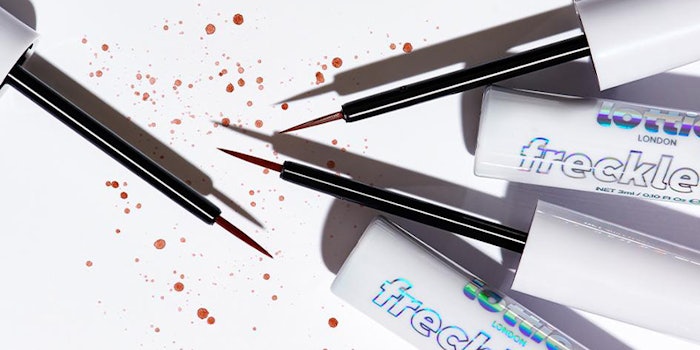 Lottie London has released its Lottie London Freckle Tint. This product is available in one universal shade and can be used for a natural or bold look. The product is an online exclusive at Ulta Beauty.

To apply, consumers dot the tip of the application starting on the bridge of the nose outward. Consumers can choose to group freckles together or spread them out. To keep the product lasting longer and look convincing, it is recommended to set with a setting powder. 
This product is vegan, gluten-free and cruelty-free.