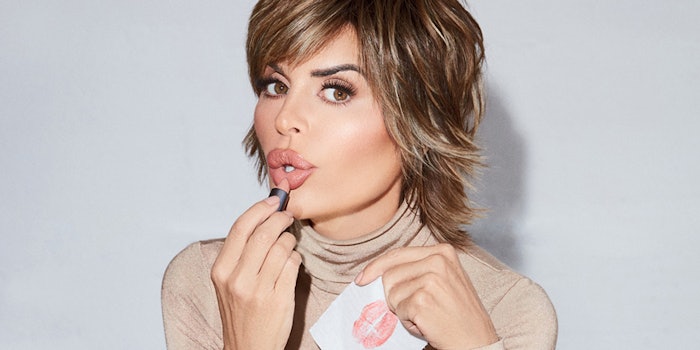 American actress Lisa Rinna has debuted Rinna Beauty and its soon-to-launch collection of lipsticks.
Previously: Lawless Releases The Baby One Collection
Rinna Beauty is officially launching November 15, 2020 with its Lip ICON Kit, and will start shipping November 30, 2020. The Lip ICON Kit will feature different shades of lipstick, gloss and liner.
The brand is reportedly launching in partnership with SEL Beauty.
Rinna Beauty is 100% vegan, paraben-free and PETA-certified cruelty free.