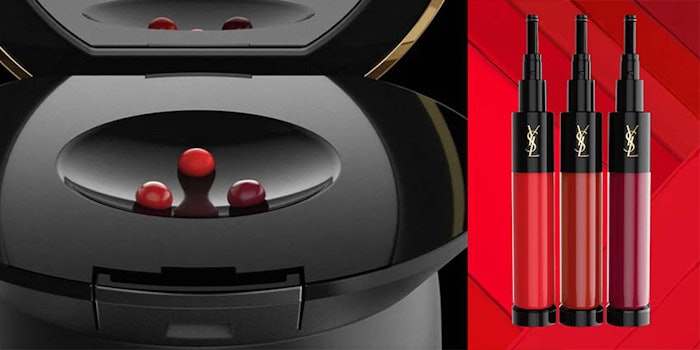 L'Oreal is beta launching YSL Rouge Sur Mesure Powered by Perso, a personal lip color device that allows users to "print" their own custom shades. An early version of the technology debuted at CES 2020.
Rouge Sur Mesure comes in 4 shade groups—reds, nudes, oranges and pinks—that offer thousands of lip shades per set. The system features a trio of cartridges that can be loaded into the Perso device.
Previously: 4 Paths to Personalized Beauty
The Mesure app allows the user to create the shades that the device will print. The app has features such as a Shade Wheel, Shade Match tool for recreating real-world colors and Shade Stylist.
Those participating in the Beta Tester Program can buy  the Rouge Sur Mesure for $299. Participants will receive a gift of two free cartridge sets of their choice.