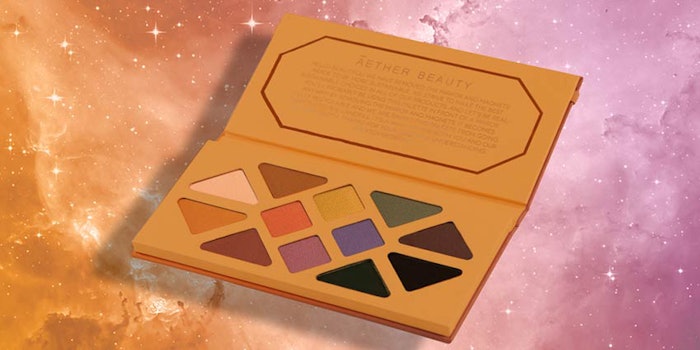 In the April 2020 issue, we spoke with Tiila Abbitt, founder of Aether Beauty, about the challenges of developing sustainable makeup products and packaging.
Now, amid the COVID-19 pandemic, we checked in with Abbitt about the enduring appeal of sustainability, launching products (including the Joshua Tree Palette [pictured]) amid a pandemic, the power of being a cult brand, delayed future launches due to manufacturing closures, how retail might change (hint: virtual trainings) and the weeding out of some brands amid a financial crunch.
Previously: Codex Beauty founder, Barb Paldus, on staying nimble during COVID-19.