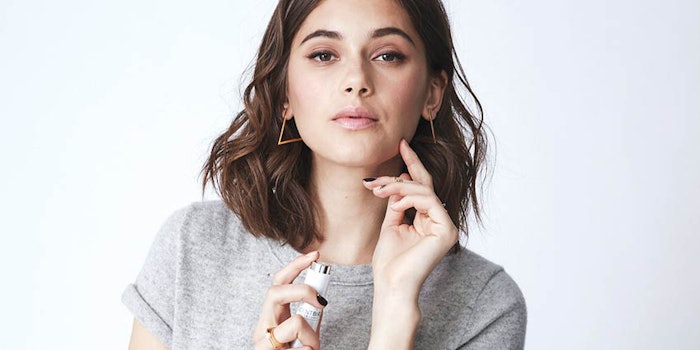 Selling fragrance is a conundrum—on one hand, millennial consumers "think department stores are dull and unexciting," according to a recent Forbes Magazine piece by Walter Loeb.* On the other, it's a category in which consumers require a physical interaction with the product.
E-commerce continues to grow steadily and now represents about 9% of beauty sales, yet fragrance under-indexes the category. The reasons seem obvious. Consumers perceive prestige fragrance as a luxury product and are not willing to shell out $90 or more without having sniffed the product first.
Consumer Disconnect
Scent is so personal that even a glowing recommendation from a trusted source, compared to when it actually gets on your skin, may end up not suiting your taste.
If a consumer wants to bypass mainstream fragrances for the fast-growing niche segment, it can be difficult to find a place where they can test the fragrance first. Consumers are hungry for information to help guide them through the process.
This is where the internet comes in. But, there is so much out there, and it can be difficult to know where to start, what to look for and who to trust.
Speaking Consumers' Language
We took a different approach than most manufacturer or retailer algorithms. Instead of complex industry terms, we used the key words real women use to describe their scent—for example, "smells like grandma," or "shower fresh"—to find their perfect match.
Making Connections
However, we realized that we had to build a bridge. Recommendations will only take the consumer so far. Consumers need to interact with the scent, live with it for a while and then make a decision.
Millennials are curious, empowered customers who want to discover and experience products on their own terms. They are also a community that looks for information and trusts influencers and each other much more than they trust brands.
We see the incredible power of social media and peer-to-peer recommendations to feed consumer interest in fragrances.
On Their Own Terms
We are thrilled to see the growth of Scentbird. We have grown 50% since March 2016 and attest much of it to the millennial consumer focus. NPD has reported on the upswing of fragrance consumption, with millennials using more fragrance than prior consumer groups and looking for a scent to "make a statement." Scentbird will be there to help them discover their dream scent on their own terms.
*"Why Don't Millennials Want to Shop at Macy's?"; www.forbes.com/sites/walterloeb/