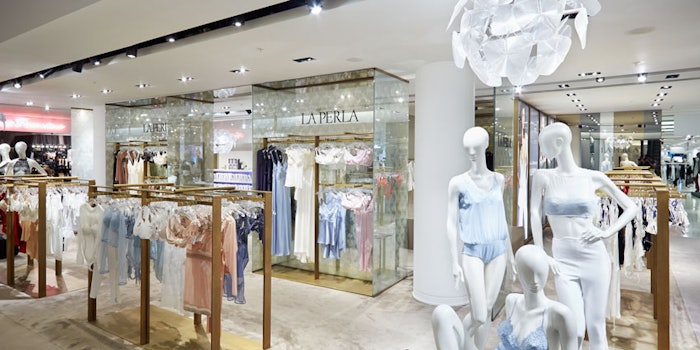 Italian lingerie and beachwear company, La Perla, has signed a licensing agreement with CBBeauty, a global licensee and distributor of beauty brands.
The deal consist of the development, production and distribution of La Perla's beauty portfolio and will also launch a new scent, La Perla Mia, in the UK in May, followed by MEA, Italy and the US.
In the past, La Perla fragrances were licensed by Perfume Holdings.
Chairman of La Perla, Silvio Scalia, was quoted saying, "We are thrilled that CBBeauty will reflect the values of female empowerment and liberation that are so connected to Julia Haart's creative vision for the La Perla brand. This move presents an opportunity to reposition our beauty portfolio in line with our brand DNA and the future vision we have for La Perla - highlighting femininity and transforming women's expectations of how fashion and beauty can make them feel."
Lisa Ricci, senior vice president of brands at CBBeauty, said, "Our love of beauty drives everything we do, and we are thrilled to have this unique opportunity to bring La Perla creative director Julia Haart's vision to life. The size of our company, enables us to tailor our approach to every brand we work with, carving out concepts and products together, paying close attention to detail in the process. We believe in telling stories of craftsmanship, passion and creativity because we want people to feel, live and fall in love with our brands."