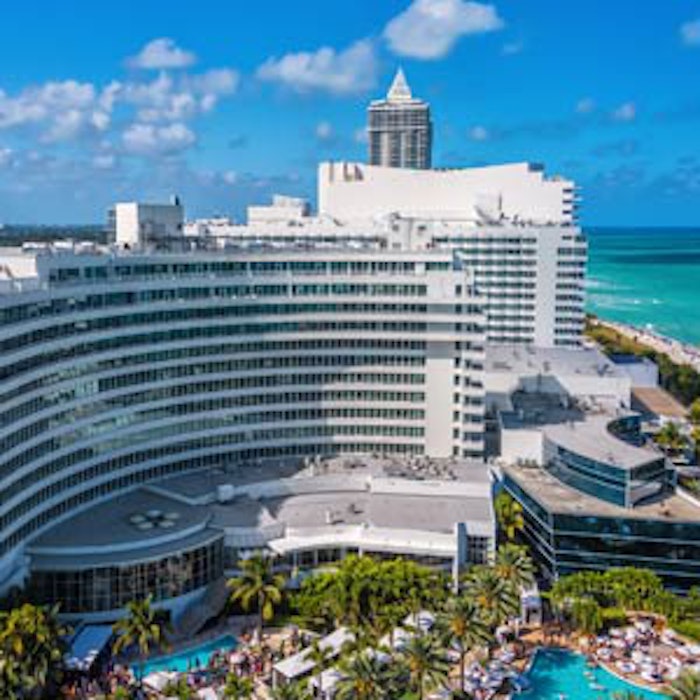 The World Perfumery Congress (WPC) is the global stage for fragrance artistry and technology. Taking place June 13–15, 2016, at the Fontainebleau Resort (pictured) in Miami Beach, Florida, this year's event will provide a unique forum for the exchange of insights.
The 2016 WPC is now seeking 30-minute educational presentations from industry experts on the following topics*:
Ingredients
Perfumery
Technology
Sensory
 Science
Sustainability
Markets
Trends
 Regulations
As a WPC presenter** you will gain recognition and exposure to the WPC's audience of fragrance professionals from around the world.
Please note that all talks will be presented in English.
To submit, please include the following:
Presenter's name
Presenter's company
Presentation title
Complete address, phone and email information
Brief presenter biography (200 characters or less)
High-resolution headshot (300 dpi minimum)
Abstract (500 characters or less)
Audio/visual requirements
Quantity of sampling (if applicable)
Send the required information and materials to [email protected].
Submissions are due by October 9.
The event advisers (TBA) will evaluate all abstracts, and make selections based on topic, content and time available.
All prospective presenters will be notified by October 30. A detailed program of presentations and events will be provided prior to the conference.