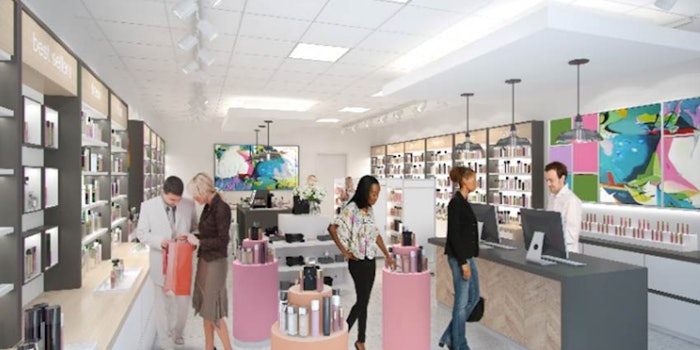 Perfumania Holdings, Inc., has launched a new concept store.
Located in the Denver Premium Outlets, the 900 sq. ft. space includes a hands-on Discovery Hub Scent Finder, giving customers the opportunity to digitally engage with and browse products independently. In-store experts are on hand for customers who seek assistance exploring the selection of bestselling, niche and new fragrances.
An omnichannel Scent Gallery allows guests to explore more than 40 fragrances; they can take home samples of their favorites. The store also offers educational opportunities and activations.
"Our store at Denver Premium Outlets is the vision for our future retail locations. Today's retail climate presents challenges from an activation, creative and retail standpoint. As the consumer evolves, our brand is evolving to offer an elevated fragrance shopping experience," said chief merchant Nicole Anello Rose. "We hope this store welcomes both loyal fragrance lovers and attracts curious new customers as we celebrate the beauty and artistry of scent."
The concept aims to make fragrance more accessible through innovative design, visual storytelling and interactive elements, creating "an immersive, yet individualized beauty experience."
"Connecting with our customer is paramount. We want to make fragrance part of our consumers' daily life – more than just for a special occasion," said Rose. "Our goal is to surprise and appeal to our consumer's lifestyle by highlighting on-trend and niche products to complement our current fragrance offerings."