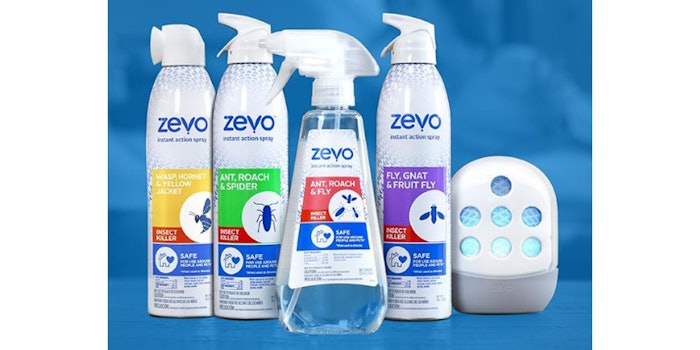 P&G's Zevo brand of insecticide sprays now features a light scent and is powered by a variety of essential oils. 
According to Zevo, ingredients include cinnamon oil, lemongrass oil, geraniol, mineral oil, vanillin, isopropyl alcohol, isopropyl myristate, triethyl citrate and butyl lactate.
Products include: 
Ant, Roach & Fly Multi-Insect Trigger Spray (12 oz);
Ant, Roach & Spider Crawling Insect (10 oz); and
Fly, Gnat & Fruit Fly Flying Insect Spray (10 oz). 
Products are said to be safe to use around people and pets, and are effective on a variety of insects, including ants, roaches, flies, fruit flies, gnats and spiders.