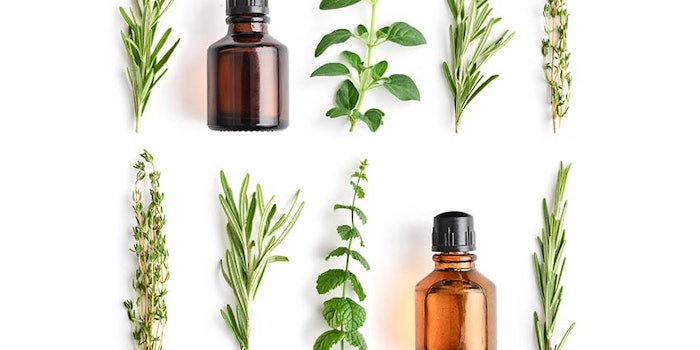 Essential oils are growing in prominence and products with essential oil claims are likely to increase in 2020. Fortune Business Insights reports the global essential oil market is expected to rise at a compound annual growth rate of 9.65% between 2019 and 2025.
Previously: Essential Oils - More Than Just Aromatherapy
Responding to the increase in demand, Orchidia Fragrance is creating more naturally positioned fragrances, including the recent release of its Natural Desert Garden collection. The collection, which includes oils like sage and cedar, received immense feedback.
Orchidia Fragrance is encouraging customers and brands to consider these factors when incorporating essential oils into products:
Make a functional claim: consumers are looking for products with specific benefits and more brands are using evidence-based aromatherapy products made with essential oils. Some popular functional claims include stress reduction and improved cognitive function.
Define clean and safe for the brand: many essential oils contain contact allergens regulated by European Cosmetics Regulations. Some brands–like indie brands, who are using combinations of non-irritating essential oils and synthetic aromas to create hypoallergenic fragrances–are challenging consumer perception that naturals are always safer than synthetics.
Get smarter about essential oil claims: many products that are "made with essential oils" contain a blend of synthetic aromas and essential oils, but a growing number of brands are using 100% pure essential oil blends that appeal to consumers seeking all-natural scents.