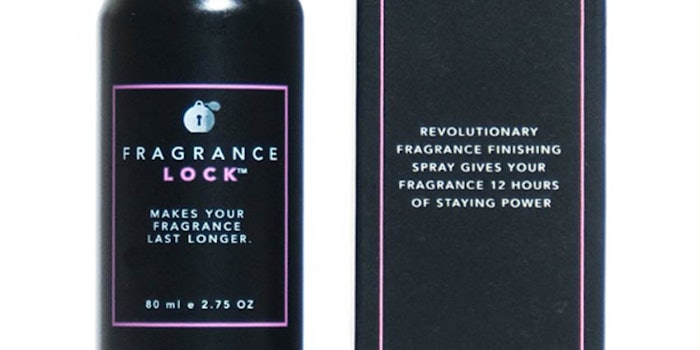 FragranceLock's perfume booster can boost the efficacy of fragrances and extend their impact by slowing the natural evaporation cycle. According to the brand, "Testing demonstrated that FragranceLock helps perfume last for up to 12 hours or longer."
The product is sprayed on once a perfume has been applied and dried. It can reportedly be used with all fragrances.
FragranceLock retails in a 2.75 oz. bottle for $34. It will launch exclusively on HSN on July 27 and will be available on www.hsn.com starting July 25th. It will be available in early September at www.fragrancelock.com.