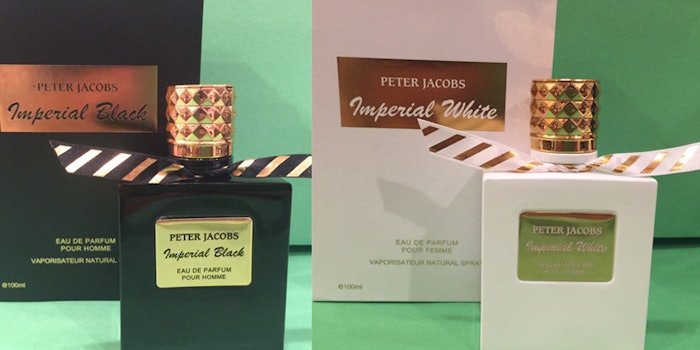 What it is: PeterJacobs' Imperial Black Eau De Parfum and Imperial White Eau De Parfum
Claims: Imperial White is a fine fragrance, which has been classified as floral, fresh, fruity and as an energetic youthful scent for casual and evening wear. Imperial Black is a masculine fragrance, which is rich, crisp, fresh, spicy and sporty to wear.
Ingredient highlights:
Imperial White: Notes contain a blend of rose, jasmine, orange, bergamot, patchouli, vetiver.
Imperial Black: Contains a blend of iris, lemon, verbena, violet leaf, sandalwood and amber.