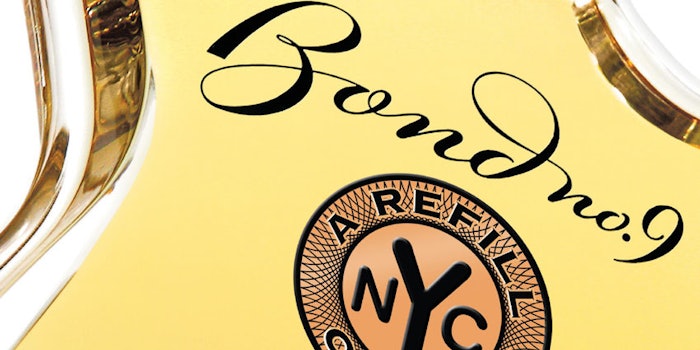 Bond No. 9 has announced October 27 through November 9 will be the dates of its elusive, semiannual refill program held at its New York location.
The program allows customers to bring in empty fragrance bottles of any brand and they will receive a large 100mL size bottle of their choice from a range of 16 of the popular Bond No. 9 eaux de parfum.
The program is available with the purchase of two Bond No. 9 items, this includes full-size and 3.3 oz fragrances.