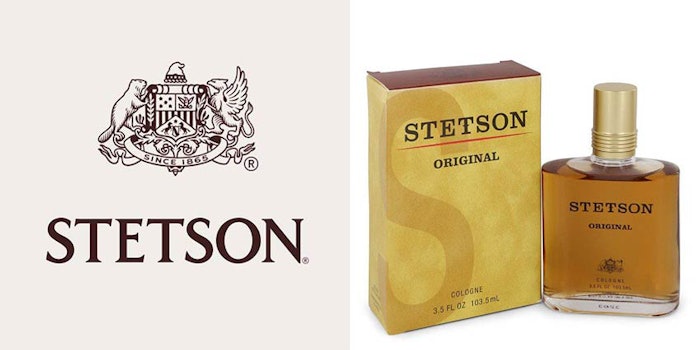 Following the announcement of Coty's Q1 2021 results, CEO Sue Nabi joined an investor call where she noted the company's efforts to streamline mass SKUs, "including this morning announcement of the Stetson license moving to a new licensor." The move, she added, would "have a negligible impact on our sales."
Now, Edge Beauty has announced that it has acquired the license to Stetson.The move, effective January 1, 2021, will expand the license into new areas of beauty, including cologne, natural scents, men's grooming and men's skin care.
Related: How is Fragrance Holding Up in 2020?
"As an iconic brand that reflects the adventure, authenticity and independence of the American West, Stetson will be a pillar of our portfolio," said Edge Beauty CEO Steve Mormoris (a former Coty executive). "We are thrilled to have the opportunity to build Stetson into a powerhouse lifestyle Brand crossing from fragrance into grooming and skin care, across generations."
"Stetson Original has been an American icon since 1981," said Xiao Li Tan, president of Stetson Worldwide. "Edge Beauty's dynamic and proven team embrace our brand DNA, and together we are poised to evolve the Stetson line to reach new audiences. We are confident that this partnership marks a new chapter for both companies."