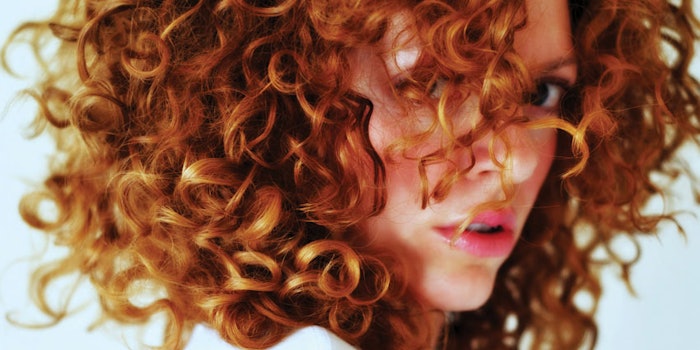 Sustainability and skin care-inspired scalp products are reshaping the hair care segment.
Consumers Influenced by Sustainable Brands
The latest GlobalDataa research for 2018 confirms a growing shift in consumer preference toward environmentally friendly beauty and grooming products: some 49% of consumers say they are often or always influenced by how ethical, environmentally friendly or socially responsible a product is when deciding which brands to purchase.
Sustainability is fast becoming a major concern for consumers when deciding which hair care products to purchase. Instead of limiting innovation, it is opening up new avenues for brands to develop water-saving solutions, biodegradable formulas and alternative approaches to packaging.
Low-water Innovation
With all the talk about sustainable innovation, it's easy to forget that consumer use has the biggest impact on a product's total carbon footprint—particularly when it comes to hair care (Page 38). Consumers appear to have caught on and are increasingly willing to invest in water-saving innovations.
"One such way brands have sought to capture this sentiment is through offering beauty products that do not contain water or can be used without water, targeting concerns of resource scarcity," says Iliyana Mesheva, associate analyst, GlobalData.
Water-saving Launches
Mesheva cites L'Oreal's recent partnership with environmental tech startup Gjosa as a great example of a global brand working toward tackling sustainability challenges in the hair care industry by reducing the environmental impact hair washing has on the planet.
L'Oréal and Gjosa cleverly teamed up to deploy an easy-rinse shampoo through a low-flow showerhead to reduce total water usage from a typical 8 liters to 1.5 liters. Prototypes are currently being tested in salons in South Africa and the United States.
"Examples we are seeing in hair care are inspired by dissolvable formats, such as water-soluble sachets that have long been used in the laundry detergent category," says Andrew McDougall, associate director, beauty and personal care, Mintel.
He cites the following examples of recent hair care launches that offer practical solutions to saving water:
The water-activated plant-derived Nohbo Shampoo Ball has been created to be completely waste-free and uses recycled materials in packaging.
Beauty Kubes Shampoo is a vegan shampoo in a cube format that is biodegradable and environmentally friendly.
Unilever's Love, Beauty and Planet uses fast-rinse technology in its shampoos to reduce water while washing.
Stop The Water While Using Me! encourages consumers to make a big difference by reducing water use while the product is being applied. 
Want to read the full article? Check out the February 2019 digital edition of Global Cosmetic Industry magazine.
Footnotes:
aGlobalData and Mintel will present at in-cosmetics Global's marketing trends stage in Paris, April 2-4, 2019; www.in-cosmetics.com/global.