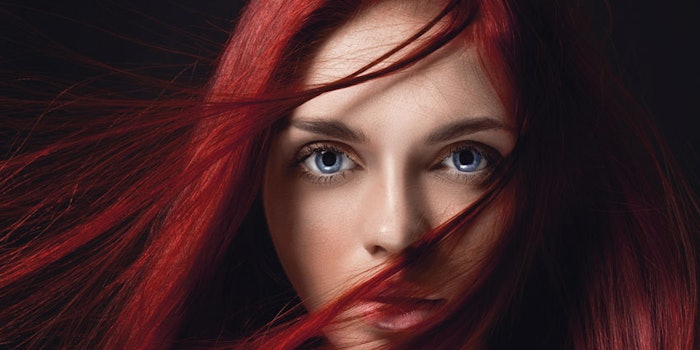 As in every other category in the beauty industry, hair care is continuing to expand to incorporate more clean and natural products. In the wake of the pandemic, consumers have had to learn how to color, cut and treat their hair from home. They are therefore looking for products that can protect their color-treated hair and scalp.
To learn more, Global Cosmetic Industry spoke to category insiders to uncover the recent trends defining today's innovation.
1. Natural Ingredients
"Hair is the first thing people notice and it sends a signal about how well (or not) consumers take care of themselves," says Juliana Mancini Gomiero, global hair care marketing manager, Lubrizol Life Science Beauty. "Damaged hair is a top concern for consumers and they increasingly are asking for natural or naturally derived ingredients to protect, strengthen and repair their hair. Kelco-Care diutan gum [is] a naturally derived rheology modifier that not only thickens and suspends, but also protects, repairs and conditions hair fibers. It is suitable for conditioners and leave-on treatments, providing smoothness with a natural hold."
Daleen Zakaib, formulation and technical chemist, Grant Industries, says, "Consumers and formulators alike are looking for natural, bio-based ingredients that also translate to easy at-home use. The current global trend on wellness and sustainability means we are looking at innovation in multiple arenas, from packaging to market products, such as anhydrous shampoo bars that follow [a] waterless concept, while meeting the increased market demand for biodegradable natural formulations."
"At Grant, we've launched our Gransense line, a unique set of patent pending, bio-based elastomers that are not only 100% naturally derived, but also COSMOS approved and GMO-free," says Naomi Bedford, digital marketing manager, Grant Industries. "They have a wonderful sensory profile, adding shine and a smooth after-feel while also being moisturizing and imparting repairing sensations to the hair shaft. They are also formulator-friendly and very versatile, making it easier for our clients to commit to their natural formulation goals."
For the full article, check out Global Cosmetic Industry's June 2021 digital magazine.