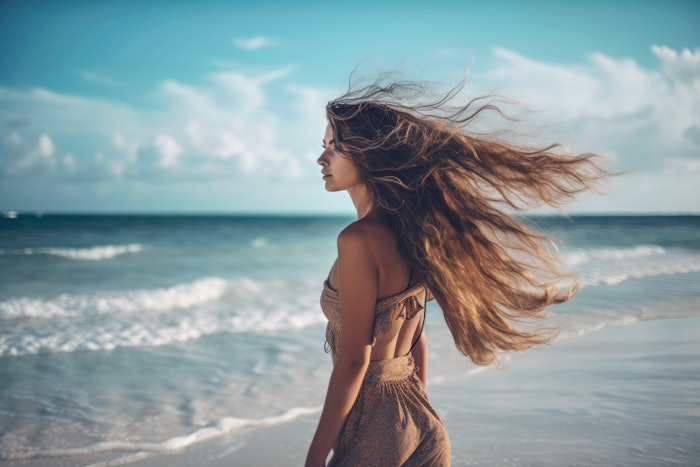 In 2023, hair care is self-care, an extension of overall health. Increasingly, ingredients and brands reflect this evolution.
Simply look at the hair care ingredients experiencing the highest month-over-month search growth as of July 2023, per Spate: scalp-soothing rosemary and jojoba oils (increasing by 33.7K and 4.0K searches per month, respectively) and hair growth stalwarts minoxidil and ketoconazole (increasing by 11.4K and 8.3K searches per month, respectively).
"Hair care is not just about the appearance of the hair, but also maintaining a healthy scalp and hair follicles," says Alex Walther, manager, technical services–beauty and personal care, Univar Solutions. "A healthy scalp can prevent issues like dandruff, itchiness, inflammation and hair loss. A healthy hair follicle promotes hair growth, strength and shine. More products launching now are currently focusing on the microbiome of the scalp and how it can impact scalp and hair health."
A perfect example of the growing scalp wellness trend is new brand Tecuane's Esperanza Scalp Tonic ($66), a daily leave-in product for a wide range of hair textures, designed to address irritated scalps. The vegan formulation reportedly draws moisture to the scalp with ingredients such as prickly pear cactus, sage oil, chamomile, plant-based collagen, and castor, jojoba and almond oils.
For the full article, check out Global Cosmetic Industry's September 2023 digital magazine