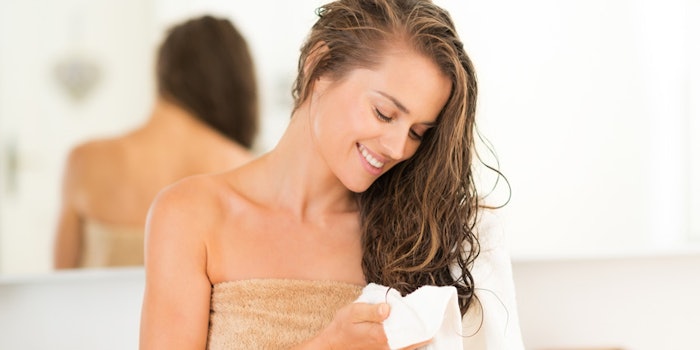 A recent post on the Kline Group's blog, "Hair Detox: The Power of Clarifying Shampoos in Salons and Retail," stated that clarifying shampoos—shampoos that detox hair—are becoming more popular with consumers in both salon and retail channels. 
According to Kline Pro U.S. 2017 Summary Report, the sales of clarifying shampoos were up nearly 14% in 2017 when compared to 2016. JPMS Shampoo Two and JPMS Shampoo Three were the top-selling shampoos in the salon channel. 
Data from Kline's Amalgam shows that the popularity of clarifying shampoos has been seen in the retail channel as well. As of April 2018, seven of the top 150 daily rinse shampoos were clarifying. The blog post explained, "While that may not seem like a lot, for a product that is only used once a week or so, as compared to daily, it is not insignificant."

Top Clarifying Shampoos 
Christophe Robin's Cleansing Purifying Scrub with Sea Salt (#34)
Kinky-Curly Come Clean Moisturizing Shampoo (#25)
Pharmaceutical Specialties Free & Clear Shampoo (#32)
Neutrogena Anti-residue Shampoo (#84)

June Jacobs Citrus Clarifying Shampoo (#127)

Suave Essentials Daily Clarifying Shampoo (#128)

First Botany Activated Charcoal Shampoo (#132)

Pureology Vinegar Hair Rinse (#243)

Redken Clean Maniac Clean-Touch Micellar Shampoo (#366)
Kline Group attributes the growth of clarifying shampoos to the increased focus on consumers' overall health and well being.