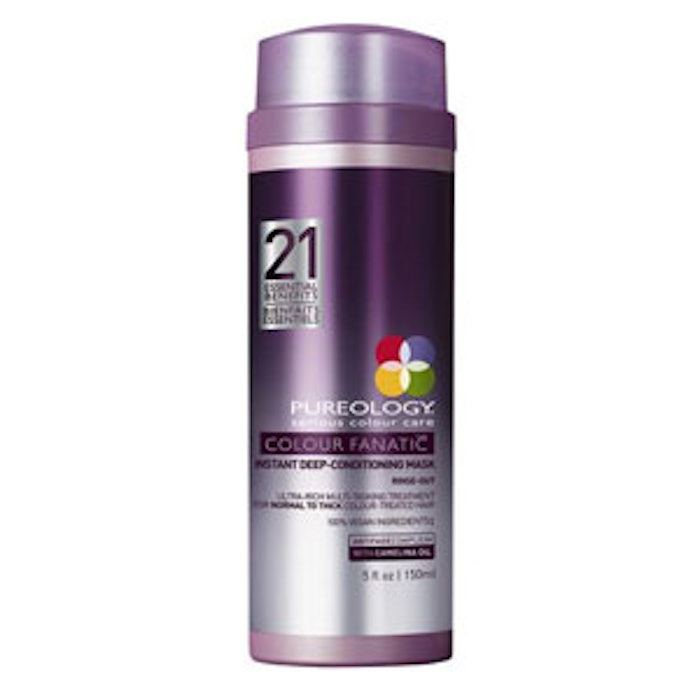 What it is: Colour Fanatic Instant Deep-Conditioning Mask by Pureology
Claims: For normal to thick colored-treated hair, the mask instantly nourishes, repairs and protect hair with its own 21 essential benefits in an ultra-rich mask treatment. The first multitasking, rinse-out treatment goes beyond what is expected from a traditional mask. Colour Fanatic Instant Deep-Conditioning Mask has a no-mess dispenser that provides heat protection, contains UV filters, instantly controls frizz and reduces static to go beyond traditional masks.
This product can be used as a detangler, leave-in conditioner, split end treatment, blow dry spray or haircutting lotion. Shields hair against environmental damage.
Ingredient Highlights: AntifadeComplex, a signature blend of melanin, heliogenol, vitamin E and UVA/UVB filters; camelina and olive oils for ultimate nourishment and softness; keravis and xylose for internal and external strength with lasting thermal protection; and sustainable fragrance featuring green aromatic floral notes.