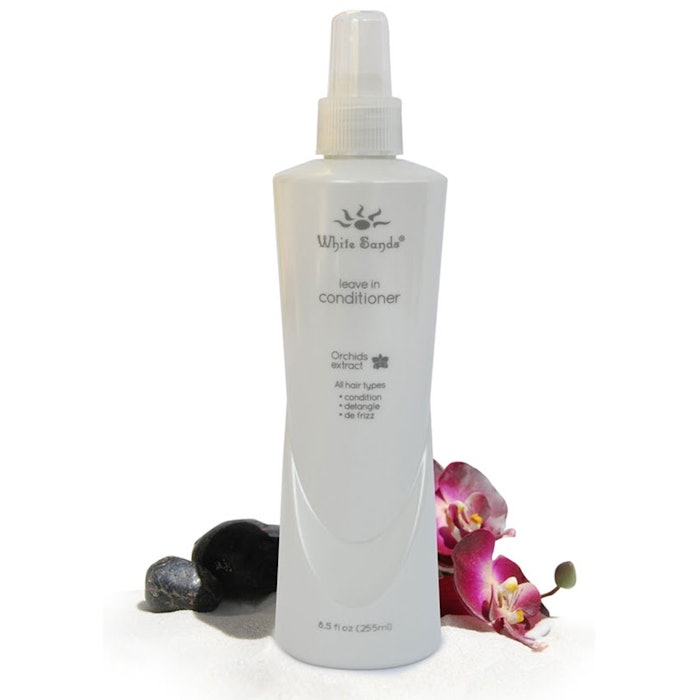 What it is: Spray Leave-In Condition by White Sands. 
Claims: The spray's special polymers provide smart, selective conditioning benefit to condition areas of the cuticle that need it most. Hair will have the ability to hold moisture and control frizz, which creates a high shine, free of fly aways. With just a few pumps, White Sands Spray Leave-In Conditioner detangles, smooths away frizzy textures and creates shiny beautiful hair. 
Previously: New Dos Give Hair Care a Renewed Boost

Ingredient Highlights: Anti-aging ingredients (green tea leaf and orchid flower extracts), silk proteins, ProVitamin B5.