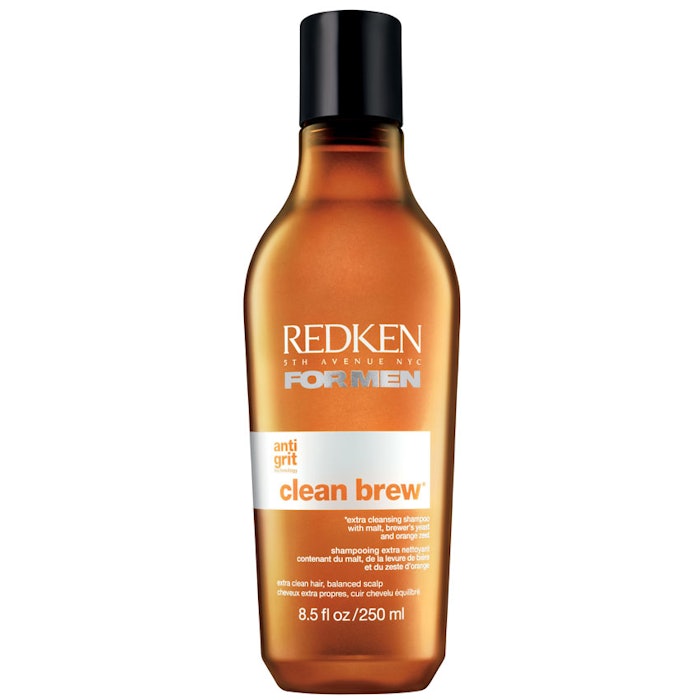 What it is: Redken For Men Clean Brew Extra Cleansing Shampoo
Claims: Using a premium blend of ingredients found in traditional beer, the extra cleansing shampoo helps get all the grit out of a man's hair. Features a citrus scent with notes of musk and apple to help create a refreshing shower experience for a squeaky-clean feeling. 
Previously: Glow Dry Style Enhancing Blow-Dry Oil by Redken

Ingredient Highlights: Contains Anti-Grit Technology, a blend of three common ingredients found in beer: malt helps to nourish and condition hair; brewer's yeast strengthens and builds body; and orange zest purifies for an overall deep clean that eliminates dirt and oil while helping to purify the scalp.