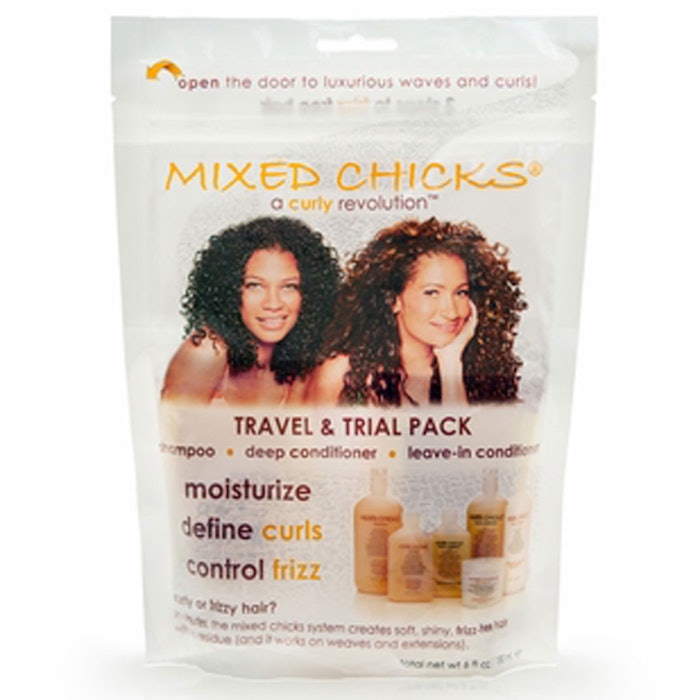 What it is: Mixed Chicks Travel & Trial Pack
Claims: Whether traveling to see family or for a little relaxation, packing can be a hassle, especially when it comes to stuffing hygiene items into a carry-on. Be flight-ready with the perfect stocking stuffer for jet-setting friends of any hair type. Packaged in a re-sealable, zip-lock bag, the three-piece set includes 2 oz. shampoo, 2 oz. deep conditioner and 2 oz. leave-in conditioner.
Ingredient Highlights: moisturizes hair, defines curl, borage seed and avocado oils in shampoo.