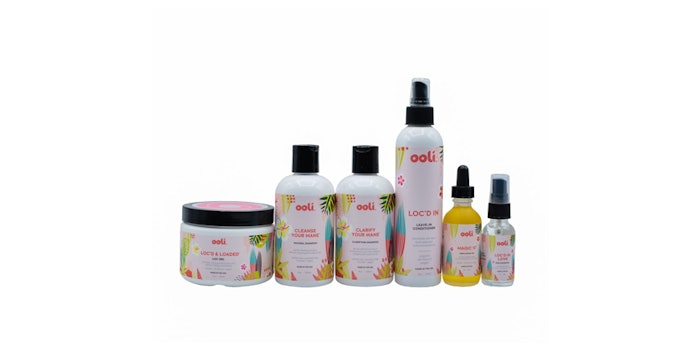 Ooli has released six products designed with dreadlocks in mind.
Ylang-ylang, prickly pear seed oil, baobab oil and tea tree oil are among the key ingredients of the collection. 
The collection includes:
Cleanse Your Name Natural Shampoo: A sulfate-free shampoo that hydrates dry hair and leaves no product buildup behind.
Clarify Your Mane Clarifying Shampoo: A sulfate-free shampoo used periodically to restore dreadlocks.
Loc'd & Loaded Loc Gel: A gel that provides a strong hold for dreadlocks while promoting healthy hair and pH balance.
Loc'd In Leave-In Conditioner: A leave-in product that helps to combat hair thinning while simultaneously moisturizing. 
Magic 17 Hair & Scalp Oil: A blend of 17 natural oils that restores shine, prevents thinning and locks in moisture.
Loc'D In Love Hair Fragrance: A scented spray that moisturizes and guards hair from damage.