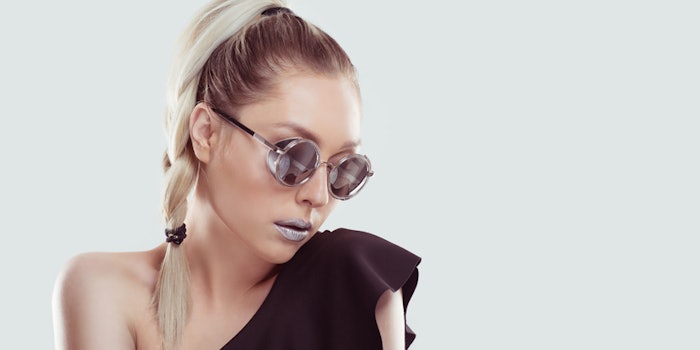 Spate has launched its most recent consumer report on the trending products in the United States.
Related: Beauty's 2021 Resurgence: By the Numbers
Protein Free Shampoo
Consumers previously had an interest in biotin shampoo, now interest in protein-free shampoo has grown 62.5% since last year. On average, there are 880 searches for this shampoo in the United States every month.
The brand leading searches for this niche trend is Shea Moisture, despite having discontinued its protein-free, low porosity shampoo. Key words associated with search include porosity and clarifying 
Protein-free products are said to be good for coily hair and as consumers become more knowledgeable about their hair type, there is new demand for products that address specific hair textures and offer more versatility.
Although demand for protein-free shampoo is still quite niche, there is growing interest. Spate recommends using language around "low porosity" to reach bigger audiences.
Metallic Lipstick
Nostalgia is in full effect with consumers looking to the 1990s for fashion, hair, and makeup inspiration.
On average, there are 3.5K searches for metallic lipstick with an increase in interest by 96.1% since last year. Clinique, Too Faced, Nyx and Huda Beauty are the top brands searched alongside the trend.
Consumers are seeking out metallic lipsticks in liquid and cream formats, with matte finishes. They're showing interest in a variety of colors such as metallic rose, copper, blue, and gold.
Brands who offer bold colors and buildable, long-lasting formats will catch the attention of consumers looking to use this trend.
Styling Strips
On average, there are 1.1K searches for styling strips and interest has grown 71.4% since last year. Still a very nascent consumer trend compared to other hair tools and accessories. Currently, the brand Wrapp-It is owning the top searches for the product.
Styling strips are not new, but interest in at-home use to set edges and extensions is growing. However, this niche trend is focused on a single brand and related search terms are limited, making it a riskier trend to follow.
Spate recommends offering complimentary products such as gel, foam and pomade that help maintain these styles and provide tutorials for achieving the best results.