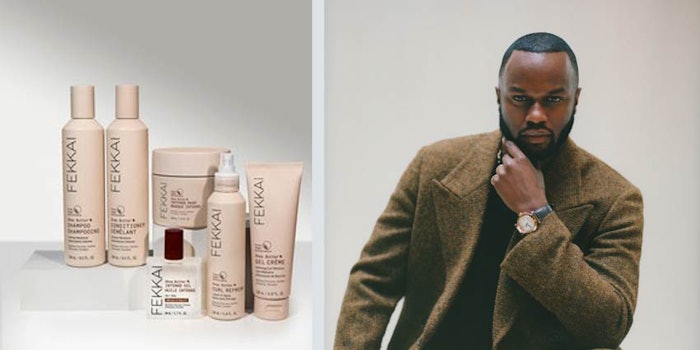 Frédéric Fekkai has named stylist Jawara Wauchope as a stylist partner for the hair care brand. Wauchope was tapped for his expertise in beauty and "street-style fashion." The stylist will assist with both salon education and content shoots, as well as media interactions.
The stylist recently did the hair for Pyer Moss's "Wat U Iz" couture fashion show.
"I am so excited to be partnering with the Fekkai team, it's always humbling to partner with a company that believes in making quality clean products for all types, but especially textured hair, with a respect to our environment in mind," says Wauchope.
Fekkai adds, "Jawara is an incredibly talented artist with a versatile ability to style a myriad of diverse clients. I love the fact that he is so immersed in the cross section of beauty and fashion. His visionary work with high profile and streetwear designers is amazing and commendable. I am delighted and thrilled that Jawara will be our Fekkai stylist partner."