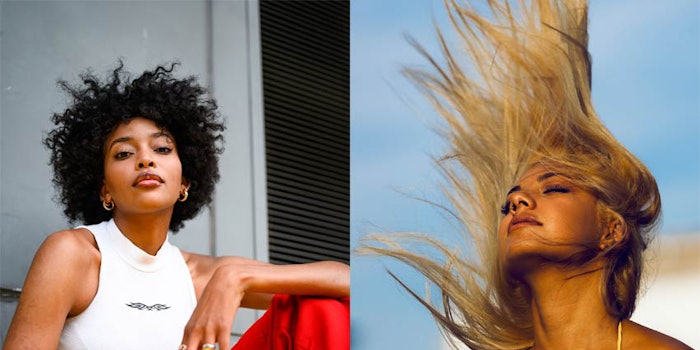 In Q2 2021, U.S. prestige hair care sales totaled $346 million, a 70% gain from 2020 figures, per NPD data. It's important to note that U.S. prestige hair care had a strong 2020, growing 7% year-over-year.
Some pandemic-driven trends have persisted, including at-home/DIY coloring and hair care.
And, as away-from-home activities increased, so too did hair styling sales, which faced the biggest declines in 2020. In Q2 2021, the sector had the strongest performance in 2021, growing nearly 100% year-over-year.
Given the category's strong growth, where is hair care going next? During Beauty Accelerate Virtual, coming October 18-21, 2021, a wide range of experts will tackle the next wave of innovation. Registration is now open.
In Hair Next-Gen Hair Shine Active from Green Chemistry + In silico Modeling, Cristiane Pacheco of Chemyunion will discuss a 100% plant-based, vegan and biodegradable hair shine active, designed following the principles of green chemistry.
In Hero Ingredients for Clean & Inclusive Hair Care, Ashlee Cannady of Aprinnova will discuss the development of authentic, natural and sustainable products with incredible performance. Cannady will present a case study of JVN Hair, which uses hero ingredients to replace silicones and leverage multifunctionality for inclusive haircare without compromise.
In Embracing Diversity with Innovative Hair Care Solutions, Farahdia Edouard of Croda will discuss the embrace of diversity in the development of innovative products for various hair textures.