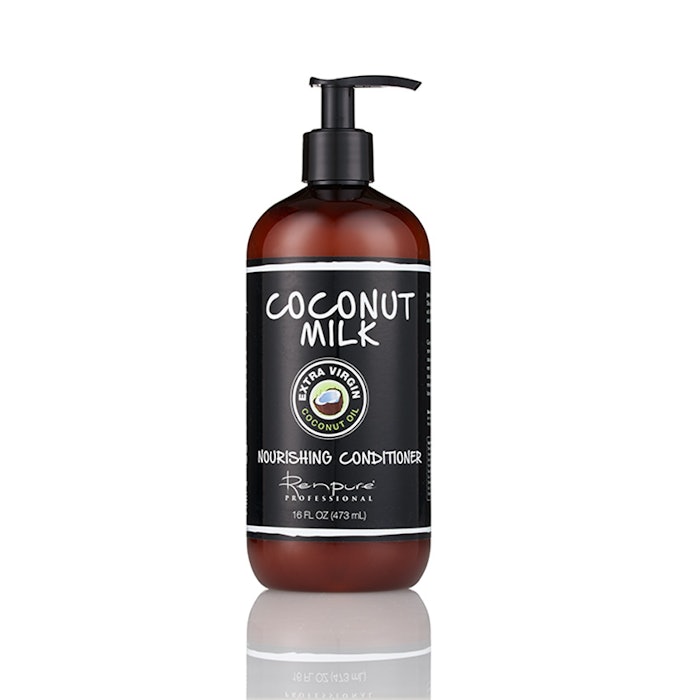 Renpure has announced the launch of its Coconut Milk Shampoo and Conditioner. 
The Coconut Milk Shampoo is meant for hair in need of moisture. Utilizing extra virgin coconut oil, the shampoo cleanses dry hair, removing excess oils at the same time it deposits moisture. According to Renpure, its shampoos go beyond "sulfate free" and use gentle plant-based cleansers for less scalp irritation and a healthy moisture balance.
The Coconut Milk Conditioner is meant for severely damaged hair. Like its shampoo counterpart, the conditioner uses extra virgin olive oil to control fly-aways, eliminate frizz and decrease breakage. Renpure claims its conditioner provides superior shine, moisture and color retention.
Renpure products are formulated without sulfates, parabens, dyes, gluten, phthalates or propylene glycol.