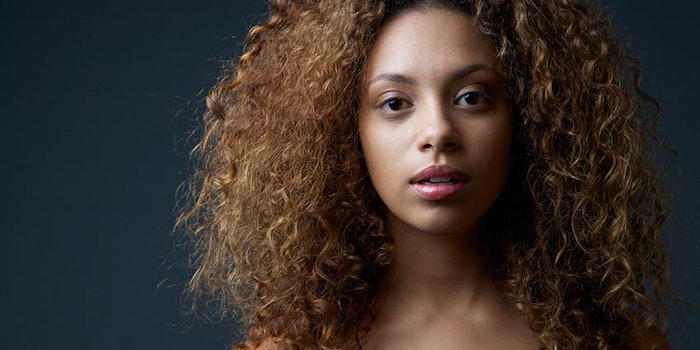 Symrise has unveiled SymHair Shape & Color, a cosmetic ingredient aimed at taming volume and frizz, promoting a memory effect in curls (even in high humidity) and protecting colored hair from fading.
The ingredient also works to strengthen hair and decrease breakage. It is based on selected plant oils, additional natural ingredients and emollients. Developed based on the concept of adaptogenesis—supporting hair to adapt to stress caused by daily grooming, as well as hair dye—its combination of omega-3, 6 and 9 fatty acids creates a protective non-greasy film on the hair surface.
Related: Symrise Shines Spotlight on Halal Offerings
Formulators can use SymHair Shape & Color in shampoos, conditioners and combing creams, among other hair care applications.
"Many women like to change their hair style and color to suit their moods," said Marcia Paula, global product director, hair care. "SymHair Shape & Color prepares the hair for the routine of changes regarding the treatment of hair shaft e. g. the change between straight hair, curls or waves, different hair colors or lengths. It protects and strengthens damaged hair fibers and also defends the color of dyed hair from fading."
She adds: "Until now, consumers had to buy one product to care for their colored hair and another product to protect their hair from damage and frizz. With SymHair Shape & Color, we offer our customers a solution for hair care products that combines styling, care and color protection."