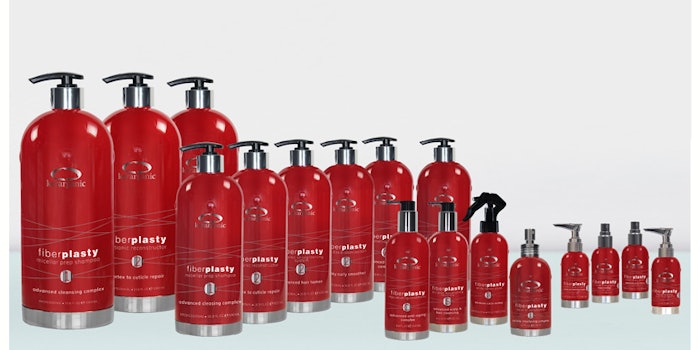 Kerarganic Cosmetics, LLC has launched its newest hair care treatment and straightening line, Fiberplasty. 
According to Kerarganic's founder, Admir Serrano, "Fiberplasty has been created to perform a plastic, rejuvenating procedure in and on the hair fiber, from cortex to cuticle, from the inside out."

The new line includes 13 products—five for professional use and eight home care products. 
Professional Products include:
Micellar Prep-Shampoo;
Cationic Reconstructor;
Cationic Straightening
Gel-Liss Biolamination; and
Endothermic Sealer.
At-home products include:
Micellar Rejuvenating Shampoo;
Rejuvenating Conditioner;
Rejuvenating Mask;
Cuticle Resurfacing Leave-In Conditioner;
Bio-Laminating Anti-Frizz Serum;
7-Oil Finishing Spray;
Self-Heating Cortex Nutrition; and
Liquid Miracle Instant Mask ampoules.