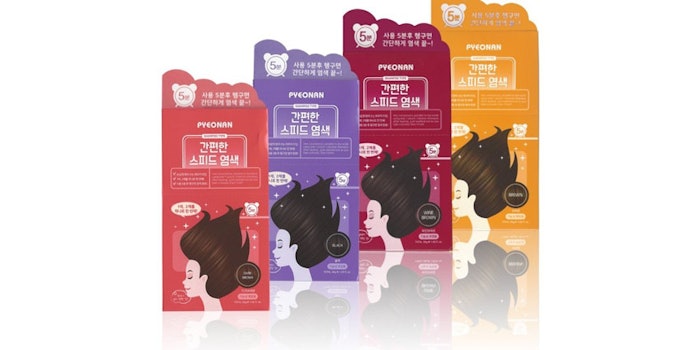 Korean hair care brand Pyeonan offers consumers a solution to prematurely gray hair with its Easy-to-Use Speedy Hair Dye. 
According to the brand's parent company, Saerom Cosmetics Co., Ltd., the product comes in single-use packs that must be squeezed in order to obtain the dye. The dye is rubbed onto the hair until a rich foam is formed, after which the user waits five minutes before washing the dye from their hair. 
Easy-to-Use Speedy Hair Dye is available in four shades: Black, Dark Brown, Brown and Wine Brown.
The dye reportedly contains 14 ingredients derived from nature, including Chinese licorice, ginseng, acorus calamus and cnidium officinale makino.