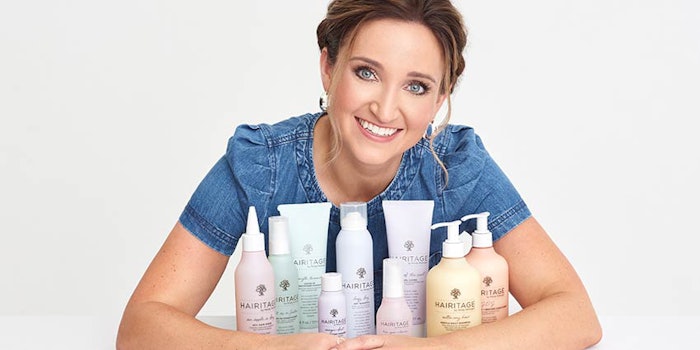 In partnership with Maesa Group, hair YouTuber Mindy McKnight has launched the Hairitage hair care line, which is currently available on Walmart.com and will be found in all Walmart stores by the end of January, 2020.
Related: Bain Capital to Acquire Majority Stake in Maesa
With the number one ranked hair YouTube channel, Cute Girls Hairstyles, which has garnered 5.66 million subscribers and 1.2 billion views, McKnight's Hairitage line marks her first beauty line and will be one of Walmart's biggest beauty launches of the year.
Related: L'Oréal Announces Garnier Hair Color Try-on Through Google Lens
Hairitage aims to be the first hair care brand to work with the needs of every hair type and texture. The modern and natural formulations are intended to lead to trustworthy and inclusive products, designed to also capture all of today's trending styles.
The line consists of 16 products, each priced at $7.94 and color coded by category:
Cleanse: yellow
Condition: orange
Hydrate: green
Restore: pink
Style: purple