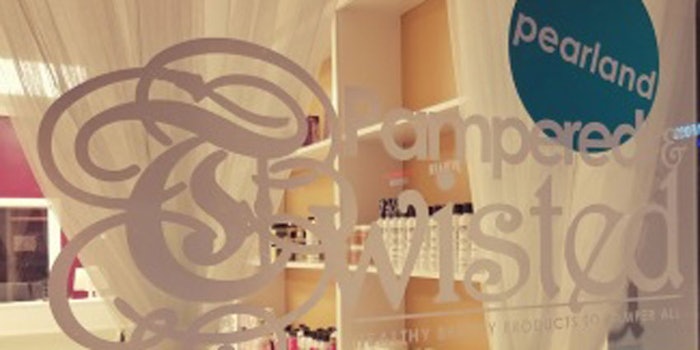 Pampered & Twisted, LLC, a Houston-based supply boutique focused on natural and organic beauty products, has announced the opening of Pampered & Twisted Pearland and will host the official grand opening on Saturday January 14, 2017.
The company's new location will feature over 40 natural and organic products and a natural hair styling studio. The store will give shoppers the chance to try out products before purchasing as wells as provide complimentary consultations and product demonstrations.
The grand opening will feature Monique Rodriguez, CEO and founder of Meille Organics and natural beauty bloggers. Attendees will receive free gift bags, be entered into giveaway drawings and participate in Q&A sessions with Rodriguez and bloggers.
Topaz Montague, CEO and co-founder of Pampered & Twisted said, "Perfect for natural hair and skin enthusiasts, holistic connoisseurs, and transitioners alike, Pampered & Twisted Pearland creates a completely immersive experience into the world of natural and organic beauty products for our southeast Houston customers. Pampered & Twisted has always provided the best quality and top-performing brands of the natural beauty industry. We are now able to offer a complete showcase of our products to our Pearland customers."