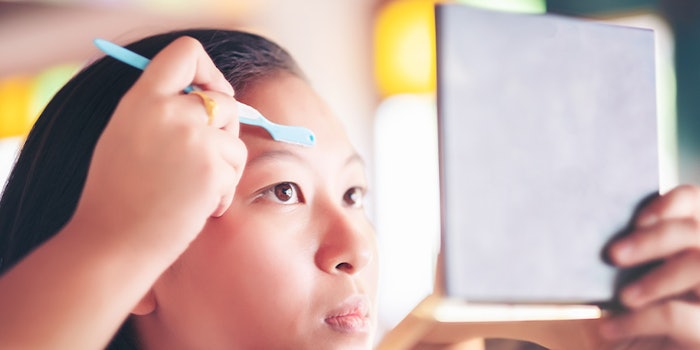 Spate released new data that shows three beauty trends that focus on the face, hair and all-natural products that have continued to emerge throughout 2020. 
Brows
Consumers are keen on getting the perfect brow by using eyebrow razors. According to Spate, on average there are 42,200 searches for eyebrow razors in the United States every month. Interest has grown 36.3% since last year and a customer favorite is Tinkle Your Face. 
Eyebrow slits have gained 116.5% interest, which indicates a creativity around shaping brows. 
Previous trends: Oral Hyaluronic Acid, Ampoules & More
Diffusing Hair
As consumers find ways to get creative at home with their beauty routines, they are looking for easy ways to style their hair.
On average there are 123,700 searches for hair diffusers in the United States every month. Interest has grown 27.1% since last year and DevaCurl, Xtava and Hairizone are the trending brands. 
Consumers are reportedly searching for content on "how to use a hair diffuser" and "what is a hair diffuser." Hair diffusers are typically used on curly hair, but searches have indicated an interest in using the product on wavy hair. 
All Natural Shampoo
There are 840 searches for plant-based shampoo in the United States every month and interest has grown by 31.1% since last year. According to Spate, there are no brands associated with plant-based shampoos.
Consumers have an interest in vegan and silicone-free shampoos, in addition to plant-based.
A more recent trend includes plant-based conditioners, hair dyes and dry shampoos. According to Spate, the trend is classified as risky because while it could be the next shampoo category, it is too early to say. Risk averse brands should continue to use "vegan" or "silicone-free" innovation and messaging in the meantime.