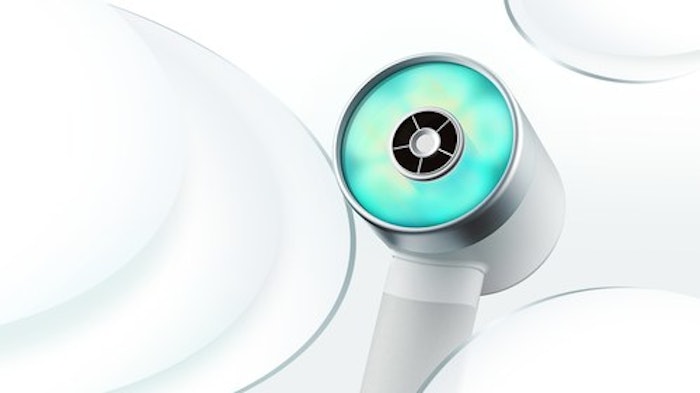 Zuvi has launched the Zuvi Halo hair dryer that uses light energy and wind to dry hair. It features Zuvi's LightCare technology to maintain lower hair and scalp temperatures for healthier hair and reduces energy use by 60%, according to the company.
Related: Aer Cordless Hair Dryer Uses AI
Zuvi's technology adjusts the light and wind to fit the room temperature and uses 120 layers of titanium coating to filter out UV rays to make the light rays eye-safe.
Zuvi claims its Halo hair dryer can help hair retain 109% more internal hair moisture and hold dye 57% longer than traditional hair dryers. Hair is rendered 17% smoother, 9% stronger and 37% shinier after use, according to internal testing done at Zuvi Hair lab and third-party testing and certification by SGS.
Zuvi Halo will be available for purchase at www.zuvi.us and select retailers at the end of January.
Zuvi was also at CES this year to accept CES 2022 Innovation Awards in three categories: Home Appliance, Health & Wellness and Sustainability and Eco-Design & Smart Energy.