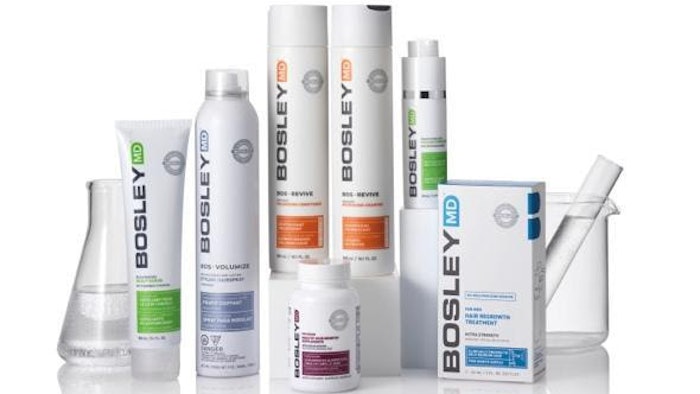 BosleyMD is launching its collection of medical-backed hair loss prevention products at 7,500 CVS Pharmacy locations nationwide, expanding the brand's retail presence.
Related: Bevel's Bald Balm Utilizes SPF for Scalp Protection
BosleyMD's curated collection at CVS Pharmacy will include its Men's and Women's Hair Growth Supplements and Hair Regrowth Treatments with Minoxidil.
BosleyMD's products are Bosley doctor collaborated and created without sulfates, parabens, gluten or artificial colors.