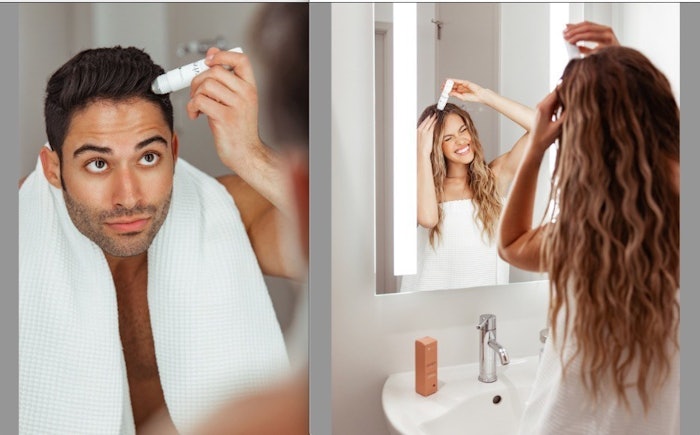 Wethrivv has launched Revivv, a natural, drug-free solution to hair loss men and women. 
Previously: Hair Care Roundup: pH Plex, Arata and Mounia
The clinically proven hair rejuvenation serum reportedly helps enhance and rejuvenate hair follicles, roots and scalp, naturally.
The product is rolled onto the scalp once to twice daily to boost hair thickness.
REVIVV features two formulas with a proprietary and patent-pending formulation.
Sanjay Batra, Ph.D., FACC, and Amy Batra, experts in aesthetics and regenerative medicine, worked for more than two years developing Revivv.
Batra said, "After spending over two years developing, optimizing, and testing this formula with leading dermatologist, Dr. Jeffrey Rapaport, we are delighted to offer Revivv to consumers worldwide. Every aspect of the product has been designed to bring maximum results while providing ease of application. In our formula we've included a broad spectrum of the best natural ingredients, proven for hair growth, using effective concentrations to create a formula that is specific for both men and women."