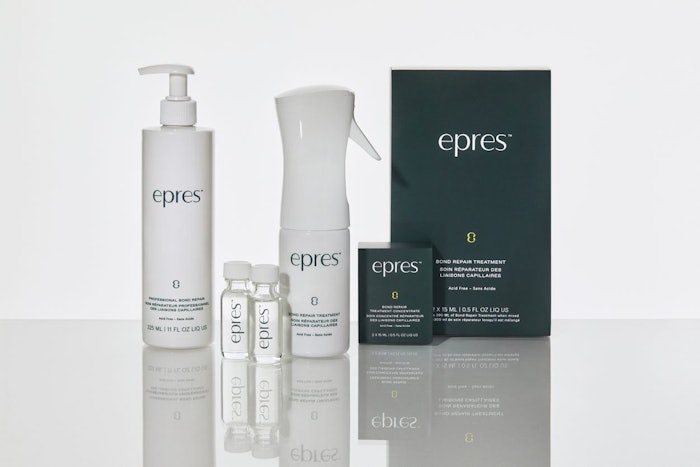 Olaplex inventor Eric Pressly has launched Epres, an acid-free, bond-building hair care brand.
The patented formulas contain four ingredients and work to deliver professional-grade results for all hair types.
Epres is said to be the only treatment on the market that uses diffusion technology, enabling it to continue transforming the hair long after it dries.
The line will consist of three vegan, Leaping Bunny Certified products, including one professional in-salon SKU and two consumer at-home SKUs.
Epres is available on epres.com and will be in select salons across the United States starting November 1, 2022.
Pressly said, "Epres is the future of hair care, specifically formulated for both professionals and consumers. Whenever I am innovating, it is always essential that my products can be trusted for their professional-grade formulas and that they truly deliver on the promised benefits and results. That is why I wanted to re-enter the hair care space and continue to create products that are as accessible and easy-to-use as they are innovative."