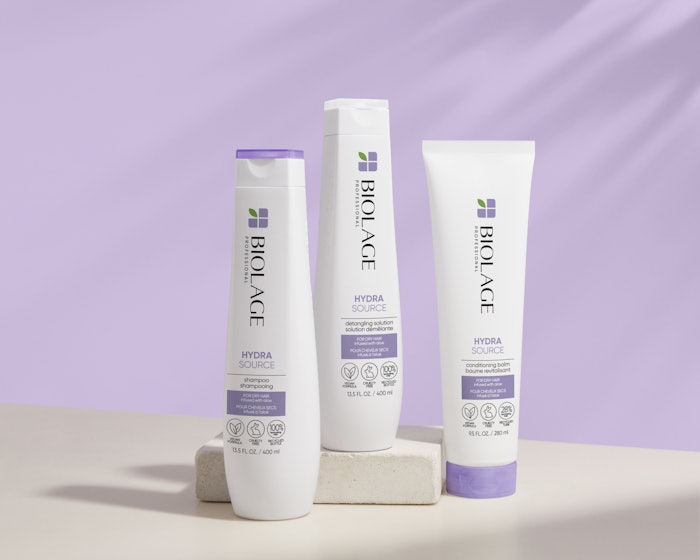 Biolage Professional has announced that the brand's formulas are relaunching as Leaping Bunny certified cruelty-free and vegan with the packaging made from 100% PCR plastic.
The formulas remain unchanged and are the same formulas known to deliver Biolage's signature performance of shine and softness that can transition from salon to home.  
The entire Biolage portfolio will also feature the Biolage AromaScience fragrance, made of a blend of fruits, flowers and spices that the brand is known for. 
Biolage will be putting forward its vegan, cruelty-free and 100% PCR claims as of August 1, 2022. The updated packaging has already begun to roll out across salons and retailers, including Ulta Beauty, Amazon, JCPenney and Hair.com, with all new packaging being phased in by the end of 2022.
Assistant vice president of Biolage Professional, Aurelie Croze, said, "We are so excited to finally announce this brand renovation. We've been working tirelessly to revamp our brand's look and feel and to meet consumers needs in wanting vegan, cruelty-free and sustainable beauty products. Receiving a Leaping Bunny certification from Cruelty Free International, one of the premier organizations leading the charge against animal testing throughout the supply chain, is such a proud moment for the brand. We can't wait for the new era of Biolage Professional."
Biolage Professional global ambassador and celebrity stylist, Sunnie Brook, said, "I was so excited when the Biolage Professional team told me they were taking this huge leap. I've been a fan of the brand's unique portfolio for years, and I couldn't be more excited for these iconic formulas to now officially be certified vegan and cruelty-free and for the new sleek, professional-looking, and sustainable packaging. I know consumers and professionals alike are going to appreciate Biolage's efforts to move the haircare industry toward a more responsible future."