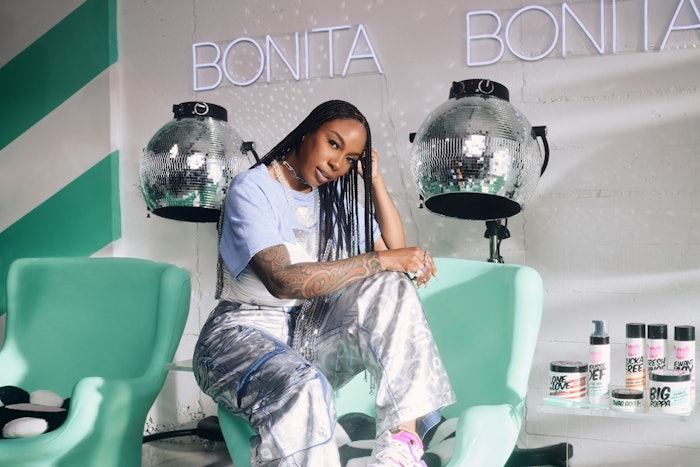 The Doux is entering the professional sector via Cosmo Prof. The brand is reportedly the only textured hairstylist-created textured hair care brand available at the retailer.
Beauty professionals will be able to access the brand with professional pricing through Cosmo Prof. 
The Black-owned brand's Mousse Def Texture Foam is said to be the best-selling Black-owned mousse across retailers.
In Q4 2023, The Doux will offer the texture foam and the brand's CrazySexyCurl Honey Setting Foam in liter sizes for salon professionals.
According to Circana data, styling represented the fastest-growing segment in prestige hair for the first half of 2023.
The Doux founder and CEO Maya Smith said, "Textured hair care is a fast-growing category, but what sets The Doux apart is how it was created by the hands of a practicing textured hairstylist who's actually doing the work in salons."
She added, "I developed The Doux for myself as a stylist to solve stylist problems on saving time, simplifying routines, and prioritizing client's hair health in and outside of salon visits. With a full product line that's easy to use and provides outstanding results, this partnership with Cosmo Prof is meant to empower hairstylists to elevate their artistry on textured hair clients, no matter their experience level."