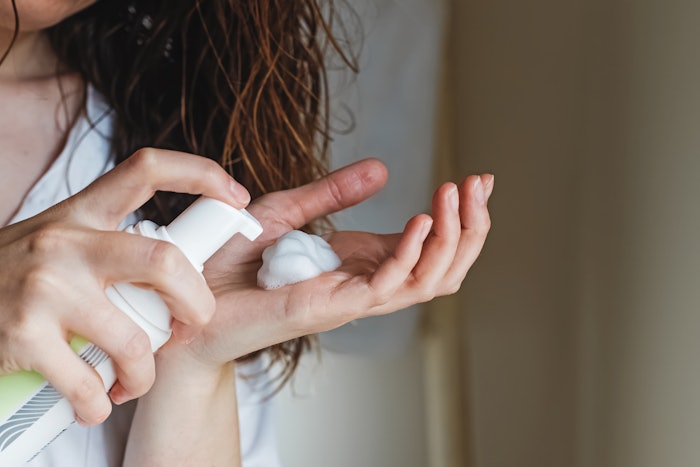 Prestige hair styling units sold grew 12% in the first half of 2023, twice the rate of the total hair category, per a new analysis from Circana's Natallia Bambiza. Prestige styling also outperformed its mass counterpart, an unusual feat in beauty.
Compared to the same period of 2022, prestige hair styling units sold more than doubled in the first half of 2023, while dollar sales almost tripled. The category was the only hair sector to experience a drop in the share of units sold on promotion in the first half of 2023,  Bambiza revealed.
As with the broader hair and scalp care sector, styling products with wellness benefits such as hair restoration or strengthening grew four times faster than the overall sector, based on units sold.
As seen with the broader beauty space, these multi-benefit products may well signal a desire for simplified routines and take inspiration from wider skinification trends.