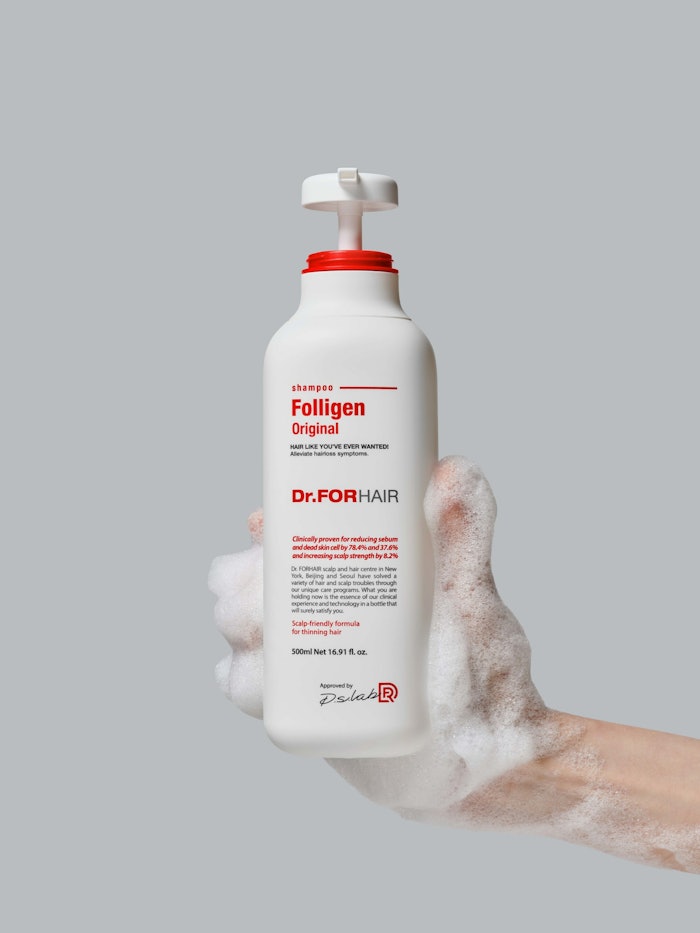 Scalp care specialist Dr.ForHair is making its American brick-and-mortar debut at 50 U.S. Costco branches, primarily in Florida, New York and California, beginning October 1, 2023. 
The expansion center's on the brand's Folligen Original Shampoo, a hair loss prevention solution. Its key ingredient, the Folligen Complex, reportedly absorbs more easily into the scalp surface than other formulas due to the small particle size of its components.
A special in-store pack of two 25.36 fl. oz./750 ml shampoos will retail for $34.
The brand has reportedly sold 20 million units in Korea, particularly via retailers such as Olive Young, making it the top-selling anti-hair-loss shampoo, per the company.
"Dr.ForHair is engaging in constant research and development to find effective and safe solutions for hair loss," said Phillip Kwon, vice president at the brand parent Wyatt Corp. "This launch represents an expansion of our brand and product by way of listening to the demands of the American and worldwide market."